How to Transform Trauma
Oct 09, 2023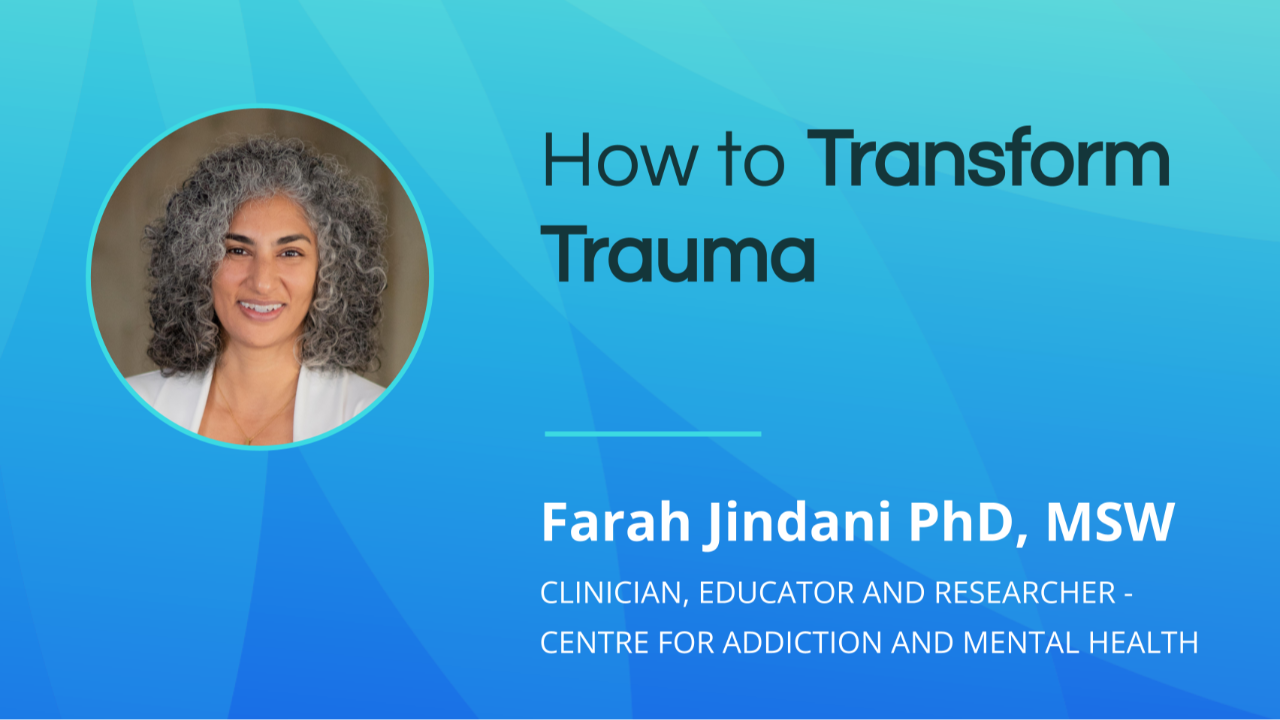 Join us for a dynamic one-hour learning event diving into the world of transformational healing, resilience, and evidence-based mindfulness practices that can change lives—including your own. You won't want to miss our interactive "Energy/Stress Thermometer" session, a teaser from our upcoming Healing Trauma with Integrative Approaches course!
Whether you're a seasoned practitioner or new to the field, this event will enrich your toolkit with practical, science-based approaches. Sign up now and take the first step in transforming your practice and the lives of those you serve.
Learning Outcomes:
Insight into Transformational Healing: Understand how integrative and evidence-based strategies can redefine healing and foster authentic safety and connection.

Embody Resilience Through Practice: Engage in an interactive "Energy/Stress Thermometer" session, a practice directly from our upcoming course. Experience firsthand the power of this tool to identify stress levels and pave the way for self-regulation and resilience.

Turn Theory into Action: Walk away with actionable steps to incorporate cutting-edge scientific research and mindfulness strategies into your practice, enhancing your ability to transform trauma and build resilience in your clients.
Not a member? Click here to register.
---
Featured Speaker: Dr. Farah Jindani, Professor, Clinician & Expert in Trauma-Informed Integrative Recovery
Farah Jindani, Ph.D., brings 17 years of expertise in mental health and trauma to her role as a clinician, educator, and researcher. She's renowned for her groundbreaking work at CAMH and with Harvard University in integrative treatments, particularly using Kundalini yoga to address post-traumatic stress.
Hosted by: Michael Apollo MHSc, RP, Founder, Mindful Society Global Institute
Join our weekly newsletter for insightful articles and free events
Be the first to learn about upcoming FREE events, receive early bird pricing for courses and stay in touch with weekly newsletters!