Mindfulness in End-of-Life Care: 6 Self-Care Practices for Health Providers and Caregivers
May 19, 2023
Discover how mindfulness can help ease the experience of illness, dying, and death, and learn how healthcare providers and caregivers can incorporate mindfulness into their self-care practices to prevent compassion fatigue (or as it is now more accurately known as empathy fatigue) and cultivate well-being. Read on to learn more about the transformative power of mindfulness in end-of-life care.
Illness, dying, and death can be aspects of life that are difficult to face, both for those experiencing it and those caring for them. In these challenging situations, mindfulness can offer a valuable tool for finding ease and comfort. Mindfulness is the practice of bringing one's attention to the present moment without judgment. By cultivating mindfulness, people can learn to approach the reality of their situation skillfully, find peace amid suffering, and explore death with a sense of openness and curiosity and perhaps even calm abiding.
For people facing illness, mindfulness can help to reduce stress, anxiety, and physical discomfort. Studies have shown that mindfulness-based interventions can improve quality of life and reduce symptoms for those at the end of life. Mindfulness can also help people cultivate a sense of meaning and purpose, even in challenging circumstances. By focusing on the present moment, people can find joy in small pleasures, appreciate the beauty of nature, and connect with loved ones. Research also shows that by engaging in mindfulness, people are better able to live with uncertainty, have less catastrophic thinking, increase compassion and gratitude, and increase transcendence.
How can health providers and caregivers providing end-of-life care incorporate mindfulness to prevent burnout and promote resilience?

For caregivers and health providers working with patients at the end of life, mindfulness can offer a way to prevent depletion and promote well-being. End-of-life care can be emotionally and physically demanding, and caregivers may experience grief, empathy fatigue, and burnout. By practicing mindfulness, caregivers can learn to be fully present with their patients without becoming overwhelmed by their emotions. Mindfulness can also help caregivers to cultivate compassion for themselves, regulate mood and thoughts, gain insight into their needs and how to ask for help and increase enjoyment while caring.
Incorporating mindfulness into end-of-life care can be simple and effective. Caregivers and health providers can start by taking a few moments each day to practice mindfulness meditation, focusing on their breath or body sensations. Mindfulness can also be incorporated into daily activities, such as walking or eating, by bringing full attention to the experience. Mindful communication can also be valuable by listening fully to patients and responding with compassion and kindness.
Here are six practices that health providers and caregivers providing end-of-life care can do to incorporate mindfulness into their self-care toolkit to prevent burnout and promote well-being:
1. Mindful Breathing
To incorporate mindful breathing into the caregiver's tasks, it is essential to follow the wisdom of "put your oxygen mask on before you help someone else with theirs" - a fundamental principle of mindfulness and mindfulness meditation. Begin by prioritizing your own practice.
During caregiving, it is beneficial to encourage patients to engage in a three-minute mindful breathing exercise or a three-minute loving-kindness meditation, regardless of prior training. Patients can refer to a script if a guided practice is unavailable. Research indicates these practices can effectively reduce distress, suffering, and pain while enhancing overall quality of life. Caregivers can also use these techniques to improve their well-being and manage stress.
2. Use the Pause
The Pause is a practice introduced by an emergency department nurse after a cardiac arrest or death. It involves a mindful pause of one minute to reflect on the event. The Pause acknowledges and honours the experience, fostering a responsive attitude instead of a reactive one. Caregivers are encouraged to embody calmness and cultivate a caring and friendly approach toward their experience by tending to and befriending their physical, emotional, and mental state. This aids in integrating the recent experience, alleviating suffering and stress for the entire team.
3. Threshold Meditation
Threshold meditation is a practice that caregivers can perform while moving between patients and rooms. It involves taking 20 steps while focusing on breathing and being aware of the feet touching the floor. Caregivers can practice mindful walking and pausing at the doorway before crossing the threshold. Before stepping over the threshold, caregivers can set an intention for themselves and the person they are caring for. This practice can be repeated throughout a shift and become an essential integrated routine.
4. Square breathing
Square breathing is a simple yet effective exercise that entails inhaling for four seconds, holding the breath for four seconds, exhaling for four seconds, and holding for four seconds. This practice can assist caregivers dealing with shortness of breath or anxiety. Moreover, patients and family members can use this technique to manage their stress levels.
5. Five Finger Check-in
The Five Finger Check-In is a practice for end-of-life caregivers to care for themselves while caring for others. It involves regularly checking in with bodily and emotional cues. Caregivers ask themselves if they need to use the bathroom, eat, sleep, move, or talk with someone. By prioritizing self-care, caregivers ensure their well-being. The practice emphasizes the power of being present with suffering and fostering a connection. By integrating this practice, caregivers enhance their well-being and provide more compassionate care. The Five Finger Check-In promotes self-awareness, self-care, and empathetic caregiving.
6. Inviting a compassionate presence
Caregivers can apply this practice to their own grief and emotional well-being. They can create a personal space, such as a special place to sit and reflect. Caregivers can find solace and connection by inviting a compassionate presence to join them, whether in the form of a loved one who has passed or other significant figures. Mindfulness and meditation techniques can facilitate this connection and allow caregivers to maintain relationships with those they have lost. This practice is especially beneficial when caregivers feel overwhelmed. It enables caregivers to seek support from their compassionate friends, whether they are deceased loved ones or individuals they have cultivated nurturing relationships.
As one embarks on sharing these practices with others, meeting individuals where they are and observing their cues is crucial instead of prescribing mindfulness as the ultimate solution to caregiver self-care.
Furthermore, mindfulness can be integrated into healthcare facilities' organizational culture and policies. This can be achieved by offering mindfulness-based stress reduction programs for staff, incorporating mindfulness and mindful self-compassion practices into training programs, and creating opportunities for reflective practice and peer support. Employees and employers need to collaborate to promote health and well-being as part of the corporate culture, focusing on training and prevention. Mindfulness and mindfulness meditation practices can serve as evidence-based approaches that foster resilient and compassionate workplace cultures within healthcare organizations, enhancing the quality of care for all involved.
In conclusion, mindfulness is a powerful tool for finding ease in illness, dying, and death for patients and caregivers. By cultivating mindfulness, people can approach these challenging situations with openness, acceptance, and compassion. Health providers and caregivers can incorporate mindfulness into their self-care practices to prevent empathy fatigue and promote well-being. Mindfulness is a simple and effective practice that can offer profound benefits, even in the face of difficult circumstances.
---
Dr. Celina Carter, a registered nurse and research scientist, focuses on enhancing end-of-life care in various settings. She conducts research to integrate mindfulness into healthcare, specifically for nurses. Since 2019, Celina teaches the Certificate in Mindfulness Informed End-of-Life Care at the University of Toronto, incorporating a nursing perspective.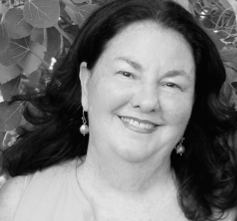 Michele Chaban MSW PhD is a social worker and thanatologist who founded the Temmy Latner Center of Palliative Care and the Applied Mindfulness Meditation Program at the University of Toronto. She integrates mindfulness into her approach to care for the vulnerable, residing in rural Ontario with her husband and teaching in Toronto.
Nadine Valk MHE, an experienced program professional, holds a master's degree in public administration. As the Director of Education at Hospice Palliative Care Ontario, she advocates for palliative care and community health. Nadine also instructs in the Mindfulness Informed End-of-Life Care program at the University of Toronto.
Michael Apollo MHSc RP is the founder of the Mindful Society Global Institute. Prior to founding MSGI in 2014, he was the Program Director of Mindfulness at the University of Toronto. He is an educator, licensed mental health clinician and certified facilitator in Mindfulness-Based Stress Reduction and Mindfulness-Based Cognitive Therapy.
---
References:
Bartels JB. The pause. Critical care nurse. 2014 Feb;34(1):74-5.
Breitbart W. Spirituality and meaning in supportive care: spirituality- and meaning-centered group psychotherapy interventions in advanced cancer. Support Care Cancer. 2002 May;10(4):272-80.
Pier, T. J. et al. (2017). Integrating Mindfulness into Palliative Care: Caring for Ourselves, National Hospice and Palliative Care Organization.
Orellana-Rios CL, Radbruch L, Kern M, Regel YU, Anton A, Sinclair S, Schmidt S. Mindfulness and compassion-oriented practices at work reduce distress and enhance self-care of palliative care teams: a mixed-method evaluation of an "on the job" program. BMC Palliat Care. 2017 Jul 6;17(1):3.
Lengacher CA, Shelton MM, Reich RR, Barta MK, Johnson-Mallard V, Moscoso MS, Paterson C, Ramesar S, Budhrani P, Carranza I, Lucas J, Jacobsen PB, Goodman MJ, Kip KE. Mindfulness based stress reduction (MBSR(BC)) in breast cancer: evaluating fear of recurrence (FOR) as a mediator of psychological and physical symptoms in a randomized control trial (RCT). J Behav Med. 2014 Apr;37(2):185-95.
van den Hurk, D. G., Schellekens, M. P., Molema, J., Speckens, A. E., & van der Drift, M. A. (2015). Mindfulness-based stress reduction for lung cancer patients and their partners: results of a mixed methods pilot study. Palliative medicine, 29(7), 652-660.
Beng TS, Ahmad F, Loong LC, Chin LE, Zainal NZ, Guan NC, Ann YH, Li LM, Meng CB. Distress Reduction for Palliative Care Patients and Families With 5-Minute Mindful Breathing: A Pilot Study. Am J Hosp Palliat Care. 2016 Jul;33(6):555-60.
Johns SA, Beck-Coon K, Stutz PV, Talib TL, Chinh K, Cottingham AH, Schmidt K, Shields C, Stout ME, Stump TE, Monahan PO, Torke AM, Helft PR. Mindfulness Training Supports Quality of Life and Advance Care Planning in Adults With Metastatic Cancer and Their Caregivers: Results of a Pilot Study. Am J Hosp Palliat Care. 2020 Feb;37(2):88-99.
Disclaimer
The content in our blogs is not intended to substitute for professional medical advice, diagnosis, or treatment. Always seek the advice of your health provider with any questions you may have regarding your mental health.
Join our weekly newsletter for insightful articles and free events
Be the first to learn about upcoming FREE events, receive early bird pricing for courses and stay in touch with weekly newsletters!